A mini-sumo robot with a wooden (walnut) frame is currently being built at the Artimachines workshop. It will take part in the forthcoming National Competition taking place in Nimes on 21st and 22nd May.
We hope many of you will come to cheer on us!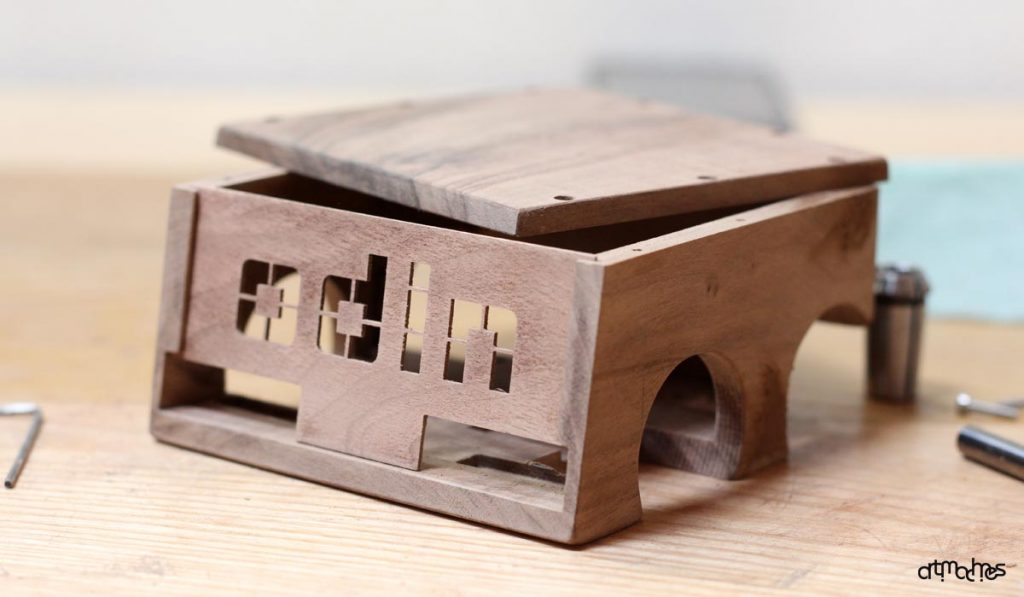 Follow tournament on Facebook !!